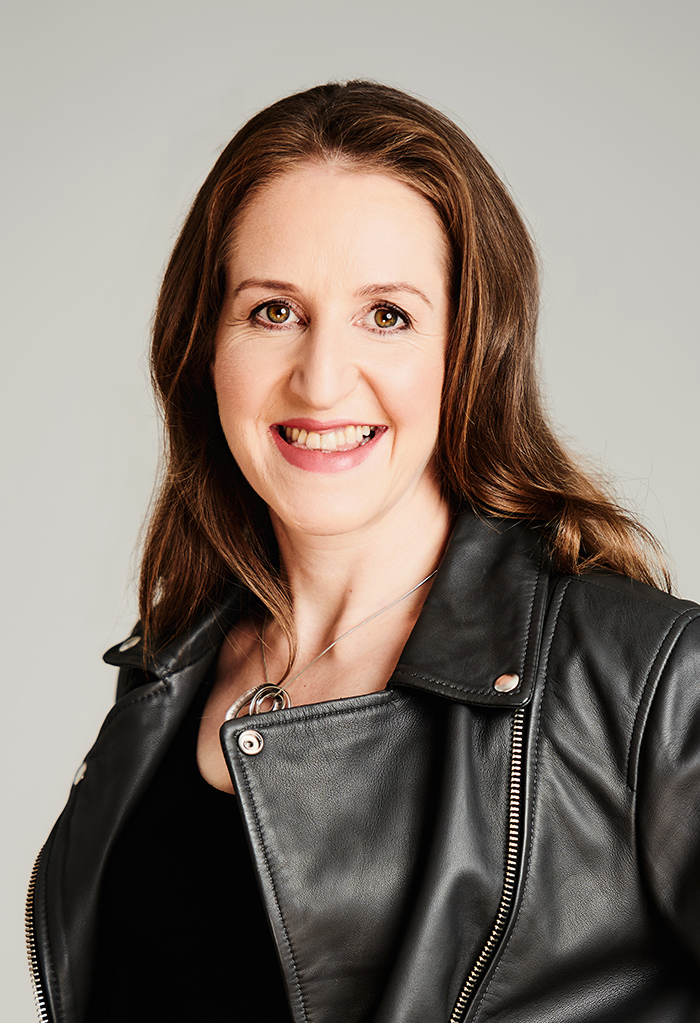 Women in charge: Carina Bauer, CEO, IMEX Group
[ad_1]

Ask Carina Bauer how she got into the event industry, and she'll tell you that when she was "born" there thanks to her father, Ray Bloom, a serial entrepreneur in the event industry. hospitality and meetings which founded IMEX Group in 2002, that does not mean that his fate was necessarily sealed.
"I actually started my career in the restaurant business, running a coffee shop chain, then I joined IMEX by accident when I stepped in to help one of the team members fell ill a year before. our first IMEX in Frankfurt, "says Bauer.
This happy accident resulted in a total immersion in the world of events, first as marketing and operational director of IMEX Frankfurt, then as CEO of the IMEX group following the expansion of the brand. in the United States in 2009.
Fast forward 19 years later, and the heir apparent to the Brighton, UK-based organization, is not only known for its passion for the meetings, exhibitions and travel industries, but also for mentoring future leaders while working tirelessly to help transform the industry into a more sustainable, diverse and inclusive one.
"There is nothing like [a live event] to me the smell of the carpet, the wall of noise as you walk into the hallways, the diversity of people and cultures, the sights and sounds of people enjoying each other's company and doing good business ", she says. "I like everything!"
TSNN had the chance to speak with this dedicated leader as she prepares to cross the pond to celebrate the 10e edition of IMEX America, which will take place November 9-11 at the Mandalay Bay Resort & Casino, to hear her take on the current state of women's leadership and how far the events industry has yet to go to achieve true parity between sexes.
Why do you think there aren't more women in leadership positions in exhibition companies in UK and North America?
Tradition plays a big role. Many women are planners, managers and directors of events, but exhibition companies have tended to produce leaders with operational training. However, that is already changing, with many women occupying very senior positions in the trade show industry including Mary Larkin, Nancy Walsh, Lisa Hannant, Julie Driscoll and Lori Hoinkes, to name a few. -a.
Employers are becoming increasingly nimble and flexible and understand that a truly diverse workforce is healthier, stronger and more profitable. Of course, being at events or exhibitions means spending time away from home, and if you have family responsibilities this should be handled with care. But that doesn't just apply to women. Enlightened companies know full well that their people can have many types of caring commitments. It is very limited – and limiting – to label these "women", although it still happens.
We have introduced fully flexible working at IMEX, for example, to allow all staff to manage their entire lives in a healthy and mixed way.
What qualities do women bring to these roles that allow them to excel in their work?
Collaboration. Intuition. Listening skills. Empathy. A more nuanced but powerful definition of what success looks like. A commitment to value and an instinct for inclusion rather than competition. I believe that men and women must have a balance of so-called male and female energy to be successful in life and in business.
What are the biggest challenges of being a woman at the helm in a historically male dominated industry?
When I first took over the management of IMEX in my early 30s, I experienced more age prejudice than gender prejudice. As you get older, of course, it gets easier! Today, I don't find that there is a particular problem with being in an industry historically dominated by men. As you indicated in your question, this is historic, and there are more and more women sitting at the head table with me.
Overall, I find the way men and women communicate around a table is very different, and so the important thing is to make people aware of this and make sure the conversations flow in the right way. inclusive for all genders and personality types. This is the best way to get a better representation of points of view in all contexts.
While leading the IMEX group, what have been your greatest accomplishments that you are most proud of?
Before COVID, I would have said the growth of the business and the launch and growth of IMEX America. However, my pride in how we as a company and as a team have handled the past 20 months is certainly at the top of the list now.
More than just surviving, we have used the past year to reshape certain aspects of the business. In fact, I've ticked off a lot of things off my long to-do list that has often been pushed back due to requirements to host two shows each year. The marketing communications team has become totally agile, with no manager or assistant, and it works great for them. Other staff members have given up their job titles, a recognition of their more flexible role in the company.
We have transformed the IMEX culture and our engagement program is something I am very proud of. This is a considerable asset for the company. We have introduced new systems and processes and increased transparency across the company. The fact that we are about to recognize our 10e edition of IMEX America looks like a true triumph.
What can the trade show and events industry – and the women who work there – do to help create more gender (and racial) parity in the management of exhibitions?
Keep learning, training, and focusing on small, incremental changes and steps that take your entire organization in the right direction. And don't let perfection get in the way of progress!
It is so important to have an open mind and create a culture where open and honest conversations can take place. The entire IMEX team recently attended an online workshop facilitated by Greg DeShields from Tourism diversity issues. I was so proud of everyone's honesty, humility, and willingness to learn and change. But above all, leaders must lead and speak out. They must also support and encourage each other openly, it is so important!
Don't miss any event news: subscribe to our weekly e-newsletter HERE and engage with us on Twitter, Facebook, LinkedIn and Instagram!


[ad_2]