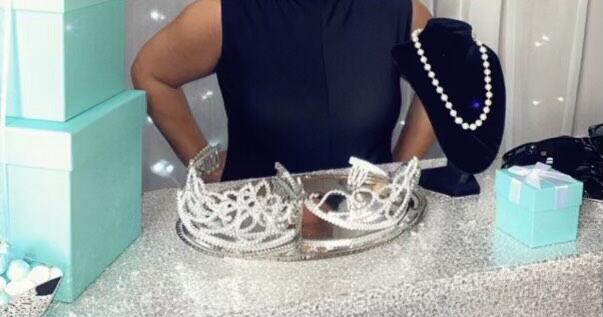 What do post-pandemic events look like? | New
Over the past few years we have experienced so many lost loved ones, missed opportunities, missed milestones and celebrations due to the COVID-19 pandemic which has been rapid as of 2020 and still ongoing. .
However, as we went through the struggles, we were able to open businesses, lift mandates and get back to normal a bit, and because of that people celebrated and organized more and more events.
Event Planner Erin Eller is the owner and operator of Exclusive Events by Erin. Her job is to organize events and make sure decorations, catering, music, photography, vendors and anything else they might need are taken care of for her clients.
She said her business has picked up a lot since hitting what felt like the end of the pandemic.
"When COVID hit, for two years I couldn't do anything because nobody wanted to do anything," Eller said. "Nobody wanted to be around each other or couldn't."
Now, she says, people are ready to go out and organize these events that they couldn't have organized in recent years, and the groups are also getting bigger.
Eller explains, "I think people are coming together a lot more than they used to be, more groups of people. I haven't done a lot of small events lately.
While people are returning to a bit of normalcy in routines and gatherings, that doesn't mean some things haven't changed in business.
"Some people are hesitant to even have something, but you know before, people never even really thought about it," Eller said.
Eller's business actually started in 2020, so the pandemic has delayed or canceled some things for her and her clients. Plus, she said to herself, it feels a lot like the same job, and other than the increasing guest count, not much has changed.
"It's changed quite a bit in terms of people wanting to have things now, unlike when the pandemic was unfolding," she said.
Since Eller is an event planner, she works closely with other companies to make her events possible, and they both noticed a few things that changed for them.
Lisa Hopkins is the owner of Something Borrowed Wedding and Event Rentals, and she has worked closely with Eller providing rental items to use for events.
Its services consist of letting customers come in and choosing the items they would like to rent and packing those items for them. From there, it's the customers who pick up, install, tear down and come back.
"I usually don't do the planning, decorating or delivery. I do that very rarely, so I like working with planners and caterers," Hopkins said.
She was also a company that started its startup right at the start of the pandemic, so she said it was hard to find the differences in business.
"To be honest, as far as the pandemic is concerned, I started at the beginning, so I mean the only thing I can really say as a difference in the last three years is that I've grown more "said Hopkins. .
Hopkins feels she and her business haven't felt the full effect of the pandemic that it has had on many businesses because it was so new to being open.
"I don't think it affected my business that much just because I started early, so I knew it was going to be slow anyway," she explained.
Hopkins said they never really closed and just followed the protocols put in place. Social distancing was something she had basically planned and done in the past even before the pandemic started.
"When we started, we missed our basement, and we've always been walk-in only when it comes to our customers picking up their stuff," she said. "We rarely have more than one family here at a time."
Hopkins also said, "When things started to reopen, it was just normal, regular activity. I would say we followed the precautions and did business.
She mentioned that another reason why she thinks her business has never really seen any changes other than growth is that she had low expectations for the start anyway, being just a startups and the pandemic.
Hopkins says that at first most of her clients were friends, but as she got to know herself she noticed that the events were getting bigger and bigger and thinks that's because the pandemic is coming to an end.
"I believe the events are growing because in the beginning when they were renting I could tell they had small groups because they only needed five tables to set up, and now they have need 25," she said.
Hopkins added, "The size of weddings has certainly increased, and the size of orders for weddings or any other event has really increased dramatically since the very beginning."
Hopkins believes it hosted around 27 events in its first year in business in 2020 and this year it booked over 150 events.
She said she had noticed large amounts of outdoor venues for gatherings and thought it might be due to the pandemic; however, Hopkins also said that this year she noticed an increasing number of indoor venues.
"I definitely see more outdoor events than indoors, but this year indoor things have picked up a bit," she said.
Eller and Hopkins said they work closely with the Blue Spoon Cafe and their owner Nicole Coeburn in catering many of their events and she said she loves and enjoys working with them.
She said: 'The three of us are women supporting women in business so we exchange ideas, we send our clients and clients to each other if they need a fourth or a service. It's a really cool dynamic that we have.
Coeburn also stressed the importance of small businesses supporting each other when times are tough such as in the face of the pandemic and now with the issues of rising inflation.
"We are all in the same boat and we have to support each other. That's how small businesses thrive," Coeburn said. "It takes us a whole village to do great things and have unique ideas and stick to what we do and do it well to thrive."
As owner of the Blue Spoon, Coeburn does catering in addition to having regular restaurant operations, and she said things have changed a lot during the pandemic and even now still.
The Blue Spoon offers breakfast and lunch with an additional Sunday brunch every first Sunday of the month, and they also host events.
"We have event space that we rent out on weekend evenings for events, and we also do custom catering and bakery orders," Coeburn said.
She has also noticed that business is picking up a bit.
"This year we had more catering. It seems like people are having more meetings and parties and graduations and things that people have missed doing for the past few years," Coeburn said.
She also added, "I always wish I had more because that's always been my favorite part. Being part of people's special moments, whether it's baking a birthday cake for someone or planning a baby shower, we just love celebrating with our customers, with our friends.
When it comes to changes in her business, she has noticed a lot. She says the business has its busy days and its slow days.
"People are eager to get out and do more, but inflation and all the rising costs to be able to be open and run, and what people have to pay for food at the grocery store and to travel with gasoline, I think has slowed down this summer compared to previous summers," Coeburn said.
Coeburn also said that while she offers several different modes of dining, during the pandemic and now, she's noticed some trends.
"To have limited interactions throughout the buffet, we will serve it to them," she said. "And now what's trending is that everything is individualized, so it's a lot of cups of individualized stuff."
Coeburn says they are now looking at their food options and trying to think of ways to package them separately, so people can still enjoy dining with limited contact.
Another thing she noticed and also noted as a big struggle for the restaurant and catering industry is the shortage of supplies they need.
"Things you'll use for catering like napkins, kitchen utensils, straws, and normal items you use are harder to find," Coeburn said. 'Vendors and suppliers did not then. Sometimes they do, sometimes they don't, so they're not consistent in finding.
This has been another barrier to rising costs for those seeking the services of Coeburn and other catering services.
"When we quote someone, every little thing is factored into that quote, and that has to be for small businesses to survive," she said.
All three women expressed their excitement at being able to start working with their business again and hope to continue to grow over time.
For more information on any of these companies, you can find all of their information on their Facebook pages by simply searching for their company name.