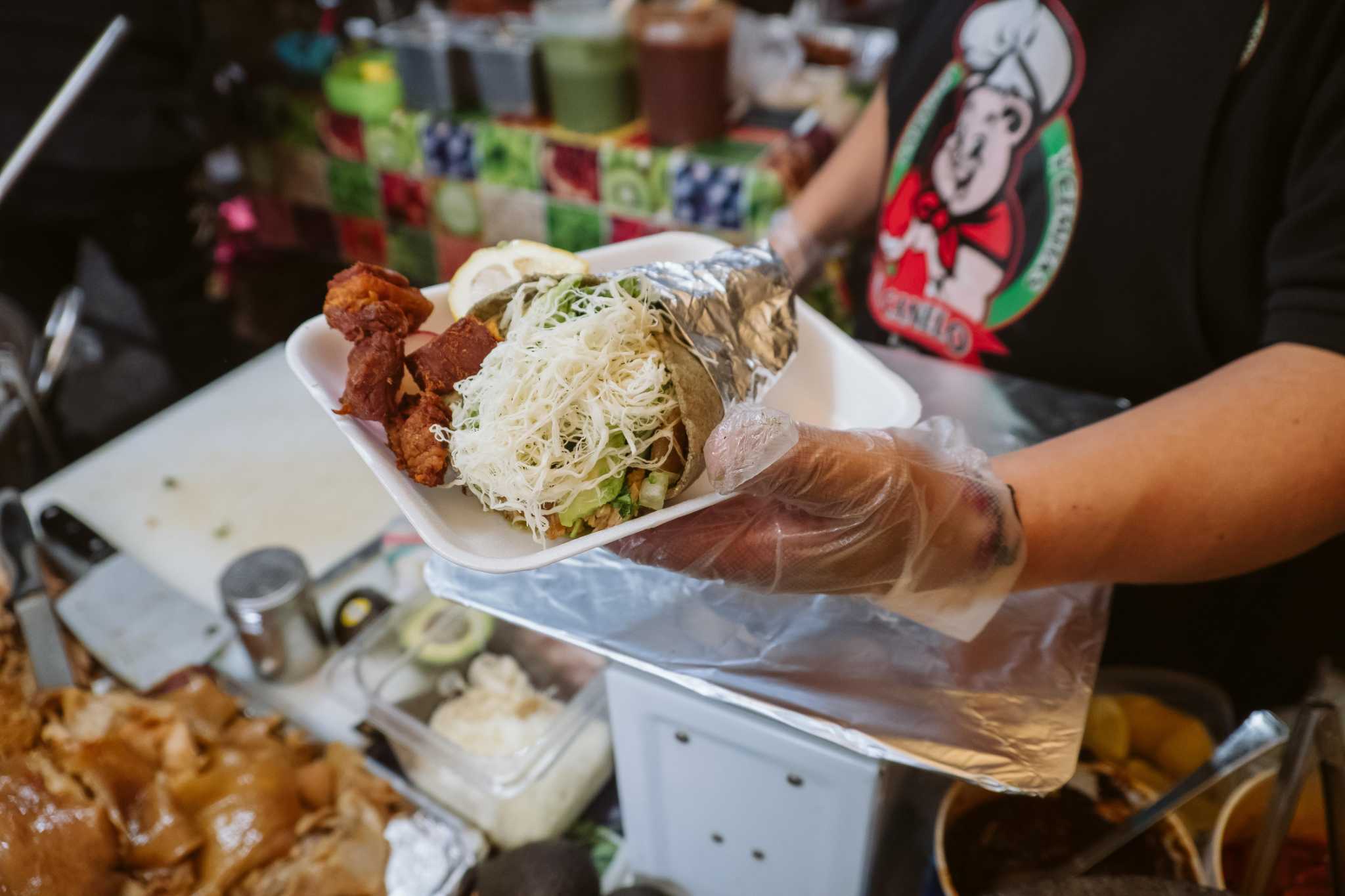 This taqueria makes the best carnitas in the Bay Area
Everything about the house taqueria Carnitas El Canelo is calculated to introduce you to the cuisine of Puebla, Mexico. But first, you'll have to find it.
There are no signs outside, so listen for the stimulating sounds of cumbia. Next, you will need to search for a wooden door. Behind, there is a tent-like structure. Follow the music and, like a mirage, the restaurant appears.