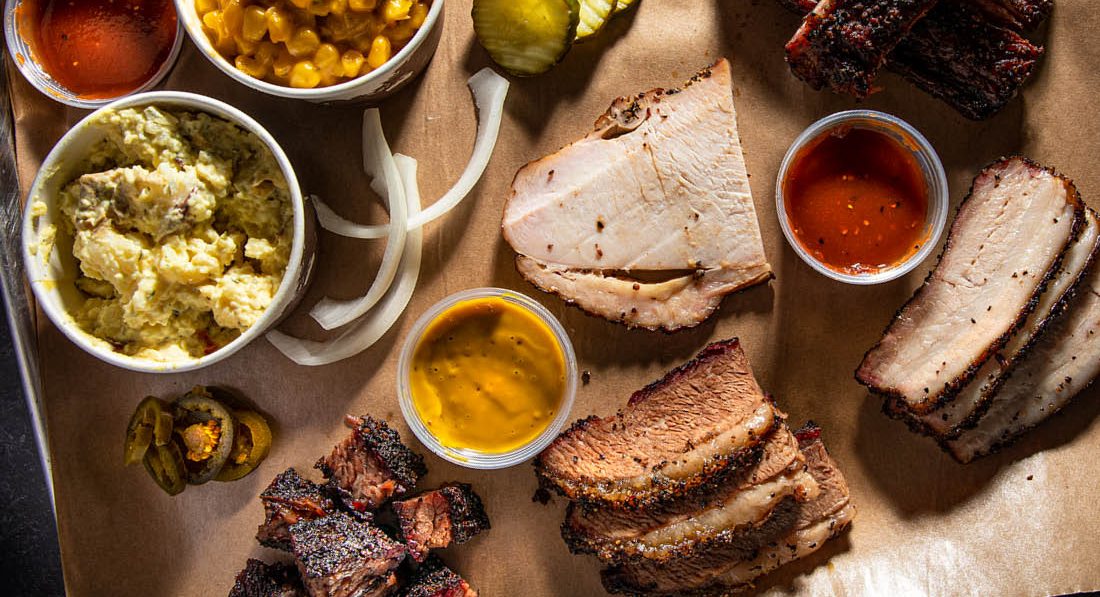 The Best BBQ in Southwest Missouri
The best of the rest
Dig into the meaty goodness at one of these other super tasty 417-land barbecue joints.
25124 DeMott Drive, Joplin417-781-9800
Don't miss: the Texas-style beef brisket, which is dry-rubbed and then smoked over oak wood.
1220 E. 15th St., Joplin417-781-5959
Don't miss it: Ribs. The ribs are massaged with a homemade rub, smoked over hickory and served without sauce.
302 Veterans Boulevard, Branson417-294-7197
Don't miss the: Baby back ribs with a dry, smoky hickory-oak rub.
640 East 32nd Street, Joplin417-952-2117
Not to be missed: The burnt briskets that are smoked for 20 hours.
Branson Craft Mall, 694 Missouri Hwy. 165 Branson417-334-1223
Don't miss the: smoked pork tacos. Three corn tortillas are stuffed with juicy smoked pork, topped with coleslaw, then drizzled with homemade chipotle lime aioli and barbecue sauce.
206 N. 1st St., Ozark417-511-4113
Don't miss the: Ozark Cuban, all the classic elements of a Cuban: ham, smoked pork, pickles, cheese and spicy mustard served on a buttery grilled hoagie.
5260 S. Scenic Ave., Bolivar417-326-7008
Don't miss the pulled pork plate, which comes with two sides (the hash brown casserole is a must). The pork is smoked for 18 hours over hickory.
2833 W. Chestnut Expwy, Springfield417-771-5018
Don't miss it: Burnt Ends, AKA Meat Candy. They use the brisket tip because it has more marbling. It is dry seasoned and slowly smoked.
100 Fall Creek Drive, Branson417-320-5015
Don't miss the: Taneycomo Trio: ¼ pound pulled pork; ¼ pound breast; 3 Saint-Louis style ribs and two sides. Top with one of their seven sauces.
2639 S. Glenstone Ave., Springfield
Don't miss the: Three meat combo: your choice of pulled pork (yes, please!), brisket (a must), barbecue chicken, smoked sausage, bone rib, fried shrimp, chicken tenders or fish fried.
963 Missouri Hwy 165 Branson417-337-5527
15 Hope Way, West Branson417-272-1945
Don't miss the BBQ nachos with your choice of smoked meat (the pulled pork is awesome) served on crispy tortilla chips, with melted cheese, BBQ beans, jalapenos and sour cream.
2601 Rangeline Road, Joplin, 417-782-7427
Don't miss the: Tennessee Triple: 1/3 ribs with your choice of two meats: pulled pork, pulled chicken, turkey, ¼ smoked chicken or sausage link.