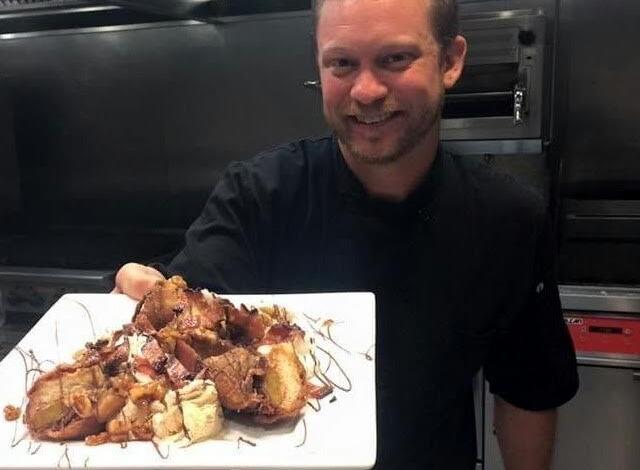 Suntree Man Appointed New Restaurant Manager At Viera East Golf Course | Business
Jeffrey M. Spencer, an 18 year veteran of the food service industry and a former business manager and executive chef, has been appointed the new manager to operate and provide food services at the Viera East Golf Course clubhouse in Rockledge.
The unanimous decision was taken on Thursday, September 23 at the Viera East Community Development District meeting in the Multipurpose Hall of the Faith Lutheran Church in Viera.
Spencer, with his wife Lillian, resides in the Grand Haven development off the Pineda Causeway in Suntree.
The VECDD selected Spencer following a presentation he made to the board at a workshop and meeting on September 9-23.
The VECDD wanted to enter into a management or rental contract to operate a full-service bar and restaurant at the clubhouse.
VECDD Chairman Robert Dale said the supervisory board was looking for a new or existing operator who would help expand lifestyle amenities through restaurant events.
Dale said the golf course and restaurant were an integral part of Viera East's way of life and wanted them to generate more income for the VECDD.
Under some of the proposed terms of agreement for the operation of the restaurant, Spencer will be responsible for the following:
The duration of the contract is three years, starting October 1, 2021 and ending September 30, 2024.

The VECDD will bear all costs of food, supplies and other labor costs.

The manager owns the name, but must grant VECDD permanent and unrestricted use of the name.

The manager cannot compete with VECDD within a 10 mile radius without written permission.

After three years, the manager can sell or transfer its participation with the prior approval of the VECDD.

The manager would serve as a restoration consultant before and during the renovations.
In his presentation, Spencer announced that the name of the clubhouse restaurant would be Hook & Eagle Tavern.
"Our menus will be based on southern culture," he said. "We will have Southern inspired cuisine in a tavern setting that will appeal to everyone."
Spencer said the restaurant is expected to be ready and open around the second week of November. "Just in time for our seasonal residents," he said.
Prior to becoming the clubhouse's new restaurant manager, Spencer was a product specialist for Mr. Green's Produce; director of food and beverage operations for Long Doggers Eateries and Hemingway's Tavern; district sales representative for Cheney Brothers; Division Executive Chef and Director of Business Development for US Foods, and Executive Chef for La Cita Golf and Country Club in Titusville.
Academically, he attended the Walt Disney World Center of Hospitality and Culinary Arts in Orlando.
"At this point in my career, I really wanted to have the opportunity to be a restaurant partner / owner," he said. "I wanted to serve the community and provide them with a great dining and dining experience. "