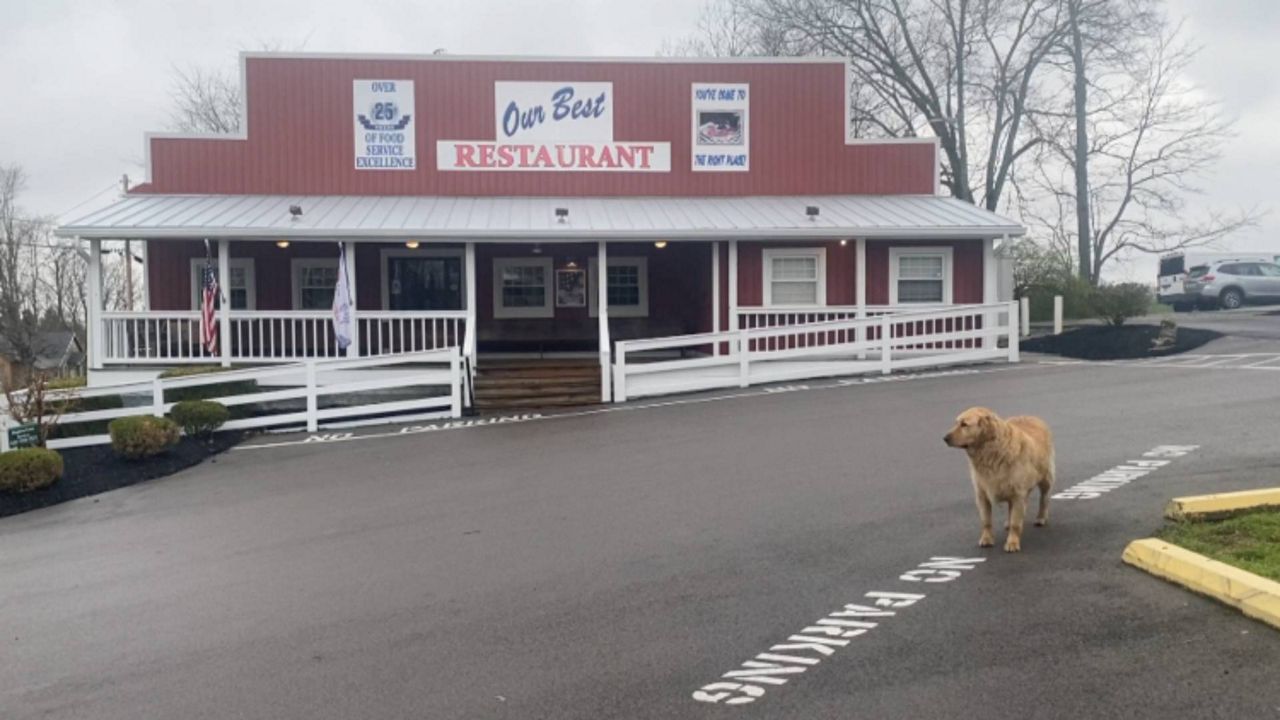 Smithfield Restaurant Named Small Business of the Week
SMITHFIELD, Ky. — Sen. Rand Paul (R-KY) shines a light on small businesses in Kentucky each week in his role as a ranking member of the U.S. Committee on Small Business and Entrepreneurship. He said highlighting a small business from their state each week is a tradition for Democrats and Republicans who hold leadership positions on the committee.
---
What do you want to know
Our Best Restaurant in Smithfield Named Senate Small Business of the Week
Naming a Small Business of the Week is a tradition for Senators in leadership roles on the Small Business and Entrepreneurship Committee
The restaurant specializes in "good country cooking" combined with "friendly and efficient service"
---
"I think it's important because people have heard of Toyota or General Motors or Ford, but they may not have heard of the family bakery in small town Kentucky," said Paul. "It takes a lot of hard work in a small town with a small business to make a living and make a profit."
It's a tradition for senators in leadership positions on the Senate Small Business and Entrepreneurship Committee to name a Senatorial Small Business of the Week from their home state. Member of the current ranking @RandPaul explains why he thinks it's important to recognize small businesses. pic.twitter.com/YiaUro10h3

— Julia Benbrook (@JuliaBenbrook) April 13, 2022
One of the businesses Paul's office has highlighted is the Our Best family restaurant in the small town of Smithfield.
"Good country cooking" combined with "courteous and efficient service". This is how Our Best Restaurant presents itself.
Their menu specialties include fried chicken, pork chops and homemade desserts. These items, combined with their business model, seem to attract quite a few people.
"We come here quite often as a group, but we also come here as individual families because it's so good," said one customer who drove about an hour from Lawrenceburg just for lunch. "On Sunday we will wait to enter."
The company has been in the family for three generations.
"Using Kay, my mother-in-law's recipes from her mother and grandmother, they opened the little Our Best restaurant down the street in August 1990," owner Kenny Way said. "The original menus were on the Our Best flower bags. Our Best was the first flour mill across the street.
The restaurant was started by the late Kenneth Way and his wife Kay. Today, his son Kenny Way, his grandson Aric Way and his wife Brittany Way strive to continue the original vision while keeping the founder's motto in mind.
"Someone once asked my dad, Kenneth, what do you know about the restaurant business? He said I really don't know anything. I remember him saying, all I know is c 'is I'm in the human relations business, I happen to be doing food," Kenny Way said.
Aric Way, the third generation to run Our Best Restaurant, started helping out when he was 13 years old. He believes that prioritizing the people who walk through the door is the best recipe for success.
"I just like to sit and talk to people," Aric Way explained. "Pick up a chair and talk to them."
The Our Best Restaurant team tells me that the fourth generation already enjoys learning around the restaurant.
Malin Way, 10, Aric Way's youngest daughter, said if you're from out of town she thinks the homemade pies are well worth a visit.
"Everyone loves them!" said Malin Way.