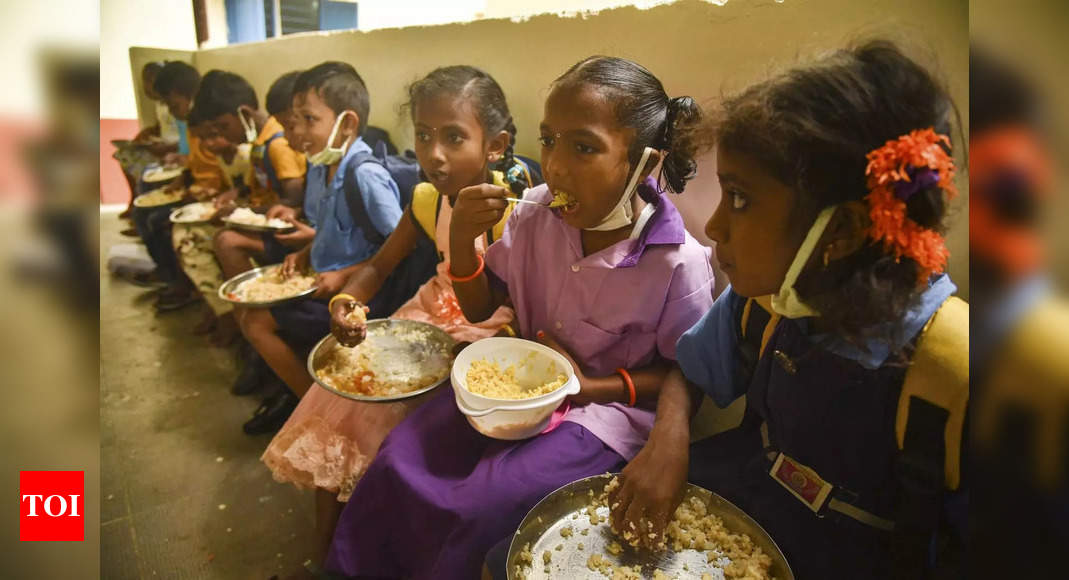 Provision of food to kindergartens, anganwadis, midday meals exempt from GST
NEW DELHI: Providing food to schools as part of the midday meal program, preschools and anganwadis are exempt from GST, the Central Council of Indirect Taxes and Customs (CBIC) said.
In issuing a series of clarifications on some decisions made by the GST Council at its 43rd meeting on May 28, the CBIC said it had received representations regarding the applicability of the GST on whether the Service of food in schools during midday meals would be exempt if these supplies are funded by government grants and / or corporate donations.
Under the goods and services tax (GST), any catering service, including midday meals, provided to an educational institution is exempt from the levy.
CBIC said this would cover serving any food to a school, including kindergarten. In addition, an anganwadi, among others, provides non-formal preschool education and therefore Anganwadi is covered by the definition of an educational institution (as a preschool).
"… it is specified that the services provided to an educational institution in the form of food service (catering, including midday meals) are exempt from the GST levy, regardless of its funding by government subsidies or corporate donations.
"Educational institutions as defined in the notification (TPS) include Anganwadi. Therefore, food service at Anganwadi will also be covered by a so-called exemption, whether sponsored by the government or by a corporate donation, "CBIC said on June 17.
EY's tax partner Abhishek Jain said the government's clarification that the GST exemption on catering services provided to educational institutions will be broad in scope will be highly appreciated by stakeholders.
"This clarification will help reduce the cost under the GST, for educational institutions involved in providing these meals, thereby saving on the body of these institutes," Jain added.
In a separate clarification on the levy of GST on the provision of various services by the Central and State Council (such as the National Review Board), the CBIC stated that GST is exempt on services provided by central or state councils (including councils such as NBE) as examination conduct for students. It includes the conduct of entrance exams for admission to educational institutions.
"Therefore, GST will not apply to any fees or amounts charged by these boards for the conduct of these exams, including entrance exams," he said.
In addition, GST is also exempt on entry services related to admission or taking the exam, such as online test service, publication of results, printing of notification of exam, admission card and question papers, etc. when provided to these tips.
However, an 18% GST would be levied on other services provided by these councils, such as the accreditation of an establishment or a professional, specified the CBIC.