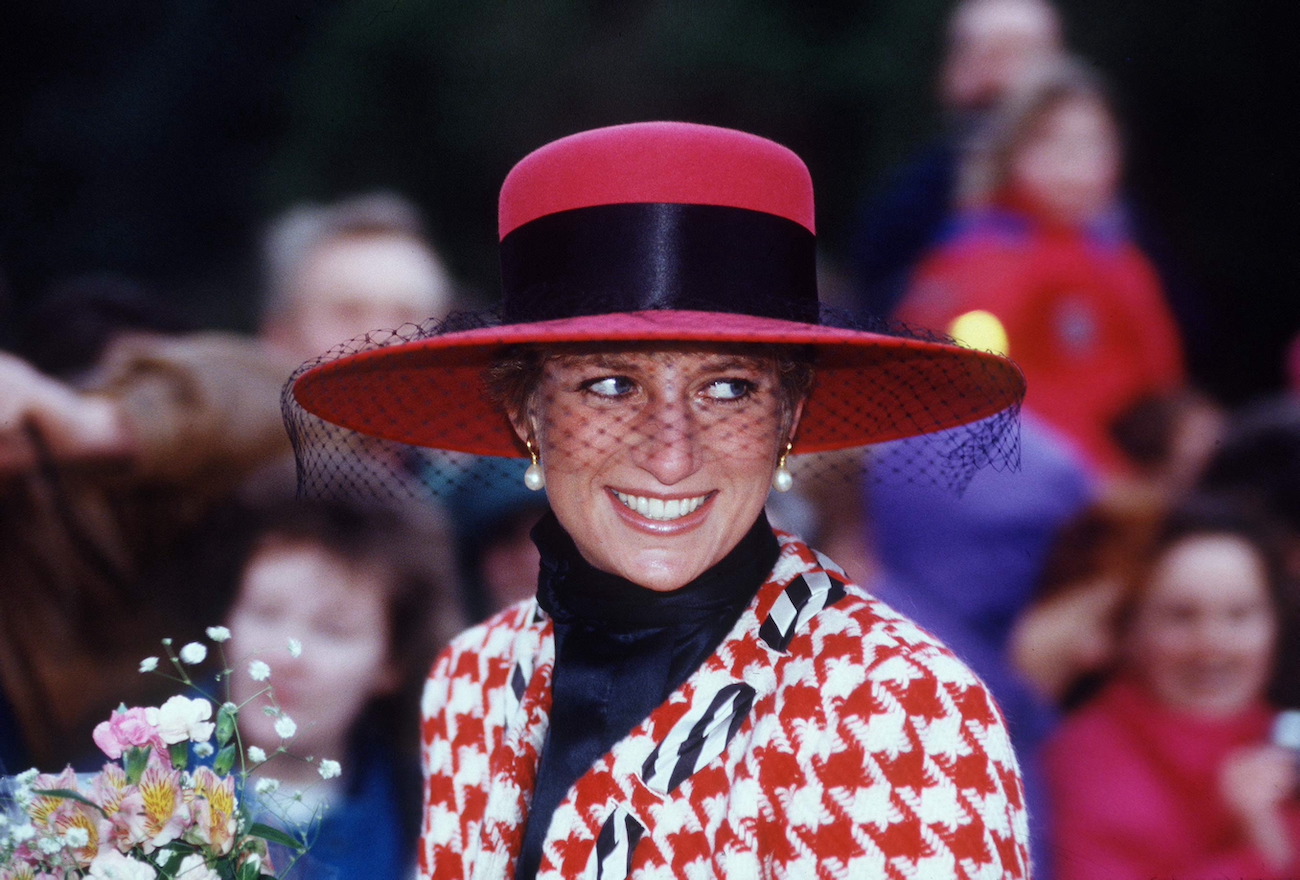 Princess Diana's 1991 Christmas at Sandringham involved a joke about her future she didn't like
Princess Diana's Christmases at Sandringham once involved a joke she didn't like. Turns out the late Princess of Wales, who many remember for her laughter and wicked sense of humor, couldn't find all funny joke. During Diana's Christmas at Sandringham in 1991, a staff member laughed at her future in the Royal Family, which didn't make her laugh.
Diana didn't like spending Christmas in Sandringham
Among the many holiday traditions of the Royal Family, everyone comes to Sandringham for Christmas. According to many who knew Diana, she wasn't particularly looking forward to the celebration in Norfolk, England.
Former Diana boss Darren McGrady explained why in a 2019 interview with Yahoo Life France. He said Diana's dislike of Sandringham at Christmas had a lot to do with sharing the property with the whole family.
"Sandringham was so tight, so compact. There were so many people there, all families, "said McGrady. "You just couldn't get away with it. You walked out of the dining room and couldn't get into the living room because there were three or four people playing charades or Scrabble or something.
Diane's solution? McGrady recalled that she "often goes for walks on her own" for a break. So, between the busy Christmas Eve tea schedule, opening gifts, attending two church services, and playing Queen Elizabeth II's annual Christmas address, Diana would find time for herself.
Diana asked a staff member to never call her Queen Diana
Talk to New York Post in November 2021, McGrady, who spent 11 years cooking for the royal family, remembered Diana's Christmas at Sandringham in 1991. Not pictured in the drama directed by Kristen Stewart, Spencer, Diana's former boss recalled a joke made by another staff member.
McGrady, who now runs his own restaurant business, recalled a coworker named Victor who usually joked with Diana. They shared a few laughs every time Diana visited the kitchen. But at Diana's Christmas at Sandringham in 1991, Victor went too far.
"She came over one day and walked into the silver pantry to get a spoon for her pudding," McGrady recalls. "Victor, who was always loud and exaggerated, [ostentatiously] said, "Oooh! It's Queen Diana! "
Normally, Diana would have laughed. Although on this occasion she told Victor to stop with the Queen's jokes. As McGrady recalled, she replied, "Please don't call me queen, Victor. I'll never be queen.
Diana joked about Christmas at Sandringham with her former boss
Despite Victor's joke that didn't quite hit the mark and his general dislike of Sandringham, that didn't stop Diana from joking. As McGrady told the New York Post, he ran into her on one of his walks. Diana had headphones on.
"I asked her what she was listening to and she said 'Phil Collins'," recalls the former royal chief. "When I asked which song she said, 'Another day in Heaven. It was his little joke since we both knew Sandringham wasn't exactly his favorite place.
RELATED: Who Did Princess Diana Spend Christmas With After She and Prince Charles Split?