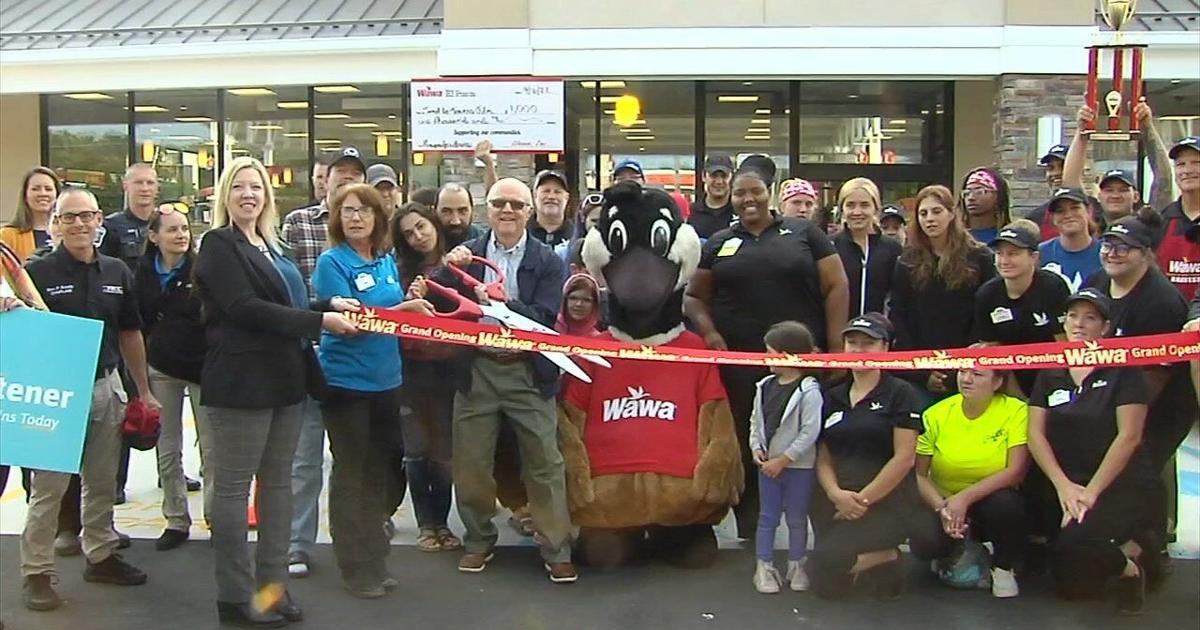 Openings and closings: commercial events in the region | Economic news
From new apartments approved to restaurants reopening and ready to serve, here's your weekly look at what's happening with businesses in your neighborhood.
88 K-POTs: Bethlehem Square Mall, 3926 Nazareth Pike, Bethlehem Township
All-you-can-eat Korean BBQ is on the way, with 88 K-Pot possibly opening in December near the mall's Wine & Spirits store.
The menu will include barbecue and hot dishes. Dishes will include kimchi (salted and fermented spicy vegetables), beef, pork and more. "Hot Pot" food is prepared by adding meat, mushrooms, seafood, spices and other ingredients to a boiling pot of broth.
Bethlehem Square is on the southeast corner of the intersection of Nazareth Pike (also known as Linden Street and Route 191) and Route 22. Anchor tenants include Giant, Walmart, and Home Depot. Get the full story.
***
AIR AND CHEMICAL PRODUCTS INC.: 7201, boul. Hamilton, Upper Macungie Township
The global manufacturer of industrial gases has expanded its operations in the Middle East. Air Products' joint venture in Saudi Arabia has acquired an industrial gases business for an undisclosed price.
Abdullah Hashim Industrial Gases & Equipment has acquired Khafrah Industrial Gases from the Parisian company Air Liquide SA. Khafrah's activity provides liquid bulk and specialty gases.
Air Products has been an investor in Abdullah Hashim Industrial Gases & Equipment for over ten years. Read more.
***
ANATOLIAN CUISINE: 3016 Linden Street, Bethlehem
The Mediterranean restaurant is still closed for refurbishment, according to a sign at the Taylor Court, Bethlehem, business.
No reopening date has been set. The restaurant served kebabs, gyros, hummus, lamb, chicken, and beef, as well as vegetarian options, when open.
***
CAVALUZZO PASTA, STEAKS AND SUBS: 1328 rue Chestnut, Emmaüs
The famed neighborhood restaurant Emmaus will close on October 2, and with Cavaluzzo closed for holidays this week, fans have just two weeks left to get their last pizza and steaks.
After 36 years, the owners of the pizzeria are retiring. Gary and Helen Cavaluzzo have taken to social media to say it's time to end their long run and spend more time with their family. The restaurant is closed for holidays until September 20, then will close permanently on October 2.
"We all thank you so much for everything, you have been the most loyal clientele a business owner could have asked for," according to the restaurant's social media post. Get the details.
***
COHERENT CORP.: 2251 Newlins Mill Road, Palmer Township
The high-tech conglomerate formerly known as II-VI (pronounced "two-six") took on the name of a company it acquired. The maker of semiconductor materials, networking equipment and lasers is now known as Coherent Corp. after acquiring Coherent Inc.
The new Coherent Corp. is based in Saxonburg, near Pittsburgh, and operates in Palmer Township. The older II-VI also adopted the COHR symbol. The company's shares are traded on the NASDAQ market.
Also last week, Coherent announced a contract with the Defense Advanced Research Projects Agency. This agency, also known as DARPA, is the research and development arm of the US Department of Defense. DARPA helped create the Internet.
The Coherent contract is intended to support DARPA's goal of promoting communications between groups of satellites, also known as constellations. Read more.
***
FIRST PARK 33: Tatamy Road, Palmer Township
The Township Board of Supervisors has approved a conditional use application (for permitted use but for which the Township may impose conditions) for four industrial buildings on Tatamy Road between Newlins Mill and Corriere Roads.
The four distribution buildings will occupy 66.4 acres of land. The square footage of some of the planned buildings has been reduced to allow for more green space on the site.
The plan also eliminated rows of parking spaces to add approximately 3.4 acres of open land. In addition, there will be berms and buffers between industrial buildings and neighboring residential areas. Get the full story.
***
FYZICAL AND BALANCE THERAPY CENTERS: 1146 S. Cedar Crest Blvd., Salisbury Township
The Florida-based chain plans to open three physical therapy clinics within two years in the Lehigh Valley. The first will be at 1146 S. Cedar Crest Blvd. in Salisbury, near Lehigh Valley Hospital.
This clinic will open in six months. The lease for this site was negotiated by Mark Magasich of NAI Summit, a commercial real estate company.
The other two locations have not yet been chosen and will be open within a few years.
Fyzical was founded in 2012 and has over 470 centers in 45 states. Read more.
***
RADISH REPUBLIC: 21 N. Seventh St., Allentown
The story of the specialty grocery closes after three years. The last day of opening will be September 30, according to a post on the store's social media.
Radis Republic sold fresh local produce, prepared foods, baked goods and frozen foods. The store will be open daily, as usual, from 11 a.m. to 7 p.m. until September 30. Learn more.
***
THE RESERVE AT PALMER POINTE: 3100 Charlotte Ave, Palmer Township
Developer Palmer Pointe OE LLC returned to the township's zoning board to appeal a cease and desist order against the project. This order states that the developer is violating a 2016 conditional use approval from the township and that a building facade is contrary to designs submitted six years ago.
The developer maintains that it is not out of compliance. The Palmer Zoning Hearing Board will meet at 6 p.m. Wednesday to announce a decision. Read all about it.
***
SHIFT4PAYMENTS INC.: 2209 N. Irving St., Allentown
The payment processing company has introduced SkyTab POS, a point-of-sale system for restaurants. Point-of-sale technology is the modern equivalent of a cash register, accepting debit, credit, and other forms of payment. Shift4, based in Hanover Township, Lehigh County, said SkyTab is used at the United Center in Chicago and the Toyota Center in Houston.
Shift4 was founded by Jared Isaacman when he was a teenager. Isaacman, now 39, is currently a billionaire, according to Forbes. Get more details.
***
SOUTH BETHLEHEM MIXED-USE BUILDINGS: 117 E. Fourth St., 30 W. Fourth St., 319-327 S. New St.
The planning commission has approved three separate "mixed-use" buildings for South Bethlehem.
Developer Dennis Benner's proposal is for an eight-story building with 70 apartments and first-floor commercial space on a half-acre at 117 E. Fourth St., site of the former Southside Bethlehem Boys & Girls Club.
Benner is also behind the planned seven-story building with 25 apartments and commercial space on the first floor, possibly a restaurant, at 30 W. Fourth St. The building on this site will now be razed.
The third development will be at 319-327 S. New St., an eight-story building with 47 apartments and a restaurant run by chef Rafael Palomino, one of the developers. His other restaurants include Tapas on Main in Bethlehem and Mesa Modern Mexican in Easton.
Palomino is working with Clark + Quinn Development Group on the South New Street plan. Read the full story.
***
UPSTREAM REHABILITATION: Allentown, New Tripoli, Whitehall Township
Transform Rehabilitation's physical therapy clinics in Allentown, New Tripoli and Whitehall are now part of Upstream, which owns or operates more than 1,200 locations in the United States.
Alabama-based Upstream did not disclose details of the transaction. Kyle Lance and Thomas Fraind founded Transform in 2018.
Upstream Rehabilitation also operates the Drayer Physical Therapy brand, with more than 60 clinics in Pennsylvania. Get the details.
***
WAWA: 4089 Jandy Blvd., Lower Nazareth Township
Lehigh Valley's newest Wawa opened on Friday. The convenience store/gas station is on the east side of Nazareth Pike/Route 191, just south of the Borough of Nazareth.
The store opened with gifts and contributions to charity. The Jandy Boulevard Wawa will employ approximately 50 people in total and will offer the full line of Wawa beverages and prepared and packaged food products. Read all about it.
Plans for another Wawa in Bethlehem Township remain pending. The township's zoning board said Tuesday it did not have jurisdiction to hear an appeal for a store at 4900 Freemansburg Ave., where two apartment buildings and a bank are also planned. It's in an area known as Harvey's Corner.
Another meeting – the third to date for this location – will take place on December 21.
***
DOUBLETER HOTEL: 701 Penn Street, Reading
The hotel has extended its catering to private jets flying from Reading Regional Airport. Meals for crew and passengers are delivered from Reading town center hotel to Bern Canton Airport.
The diversification of hotel and event space provides an opportunity to diversify business, after COVID-19 broke into the hospitality industry.
"This is a tremendous opportunity coming out of the pandemic to capitalize on the relationships and trust we built before the pandemic," said Dan Hoch, business development manager. Get the full story.
***
THEATER: 32 N. Whiteoak Street, Kutztown
The future of theater is uncertain. The Strand closed in June when longtime owner Paul Angstadt, former mayor of Reading, died.
The nonprofit Kutztown Community Partnership considered buying the building to continue the theatrical tradition, but KCP would need grants and donations to maintain it.
If the partnership buys the theatre, the site could be used for community events, but no firm plans are set.
Berks County set aside $270,013 from the U.S. federal bailout for KCP to purchase and salvage the Strand, subject to further grants and agreements. Read more.
***

BUDD LAKE DELI II: Hacketttown
A man who police say was drunk drove to Budd Lake Bagel & Deli II on Sunday night, causing the store to close indefinitely. The driver said he swerved to avoid a deer on Route 57 and ended up inside the bagel store. The police did not buy this excuse. No one was injured in the accident.
The other Budd Lake Bagel & Deli on Route 46 in Budd Lake, Morris County remains open.
***