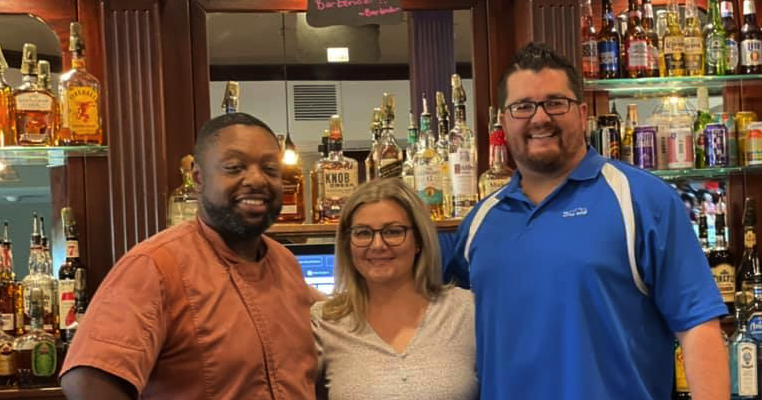 Little River Restaurant a Beacon for Longtime Chefs | News
Lighthouse at Little River, the restaurant at Little River Resort, has opened under new ownership and with a new look. The restaurant officially opened on Veterans Day, months after the purchase of the Carthage property by investor Blaine East.
Husband and wife team Stephen and Alley Fore have converted the Little River Lighthouse into a place of what they call "nice food" for locals and tourists alike. The restaurant, private event space upstairs, and rental space downstairs are currently open for business, while the couple aim to use the entire clubhouse for events in the future.
"There's a reason we've been here since March and people just sit there," Stephen Fore told The Pilot last month. "We take this very personally and wanted to give a complete first impression."
This includes new light fixtures, fresh paint, a more open floor plan between the dining room and bar, a greater emphasis on outdoor experiences with lakeside fireplaces and TVs. terrace, and a collaborative menu created around house specialties.
It's kind of like a homecoming for Stephen, who was executive chef of Little River in the early 2000s, and has since opened Fore's Family restaurant in Laurinburg. Tirrel Gillis, also a former chef at Little River, will be the chef at the Lighthouse.
You'll find everything from wings and burgers to Creole shrimp and oatmeal – and a platter called 'Taste of the South', basically a whole barbecue on a plate for $ 19. Weekly specials "can go beyond that, but we're focused on getting the right basics," Alley says.
Also on the menu, a new signature cocktail, the "Lighthouse Sunset". An ode to the name 'lighthouse', says Stephen, "The clubhouse is on top of the hill. It overlooks everything and will be the center of everything."
Visit the Little River Lighthouse from 11 a.m. to 9 p.m. Thursday and 11 a.m. to 11 p.m. Friday and Saturday. To see the full menu, find the restaurant at Facebook.com/LighthouseatLittleRiver. For more information, call (910) 688-4005.