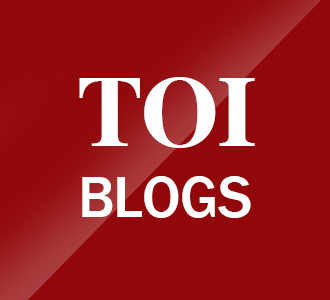 How D2C brands are addressing the underserved needs of India's new-age shopper
D2C brands are revolutionizing the way Indians shop and are undoubtedly one of the fastest growing channels in India. Industry reports estimate that D2C markets in India will reach $100 billion by 2025. This growth is fueled by brand-aware new-age digital shoppers who are savvier and want high-quality products, aesthetically designed and affordable.
According to the KPMG report, more than 800 D2C companies operating in India are succeeding primarily because they can meet the underserved needs of this new era Indian customer.
Through D2C channels, enterprises can deliver these solutions, which until now have been ignored or underserved by traditional players. The products are also being innovated to meet the requirements of the current customer. Sleepyhead has launched mattresses in the revolutionary bed-in-a-box concept that allows the huge mattress to be delivered in a nifty box to your doorstep. In the furniture and home furnishings market, D2C players are now focusing on creating comfortable, stylish and versatile furniture that resonates with the lifestyle of the public. These companies can offer high-quality, fashion-forward products at reasonable costs that won't burn a hole in the pockets of the young housewife.
D2C brands are also able to increase convenience and create better shopping experiences by putting customer needs at the center of their channel strategy. Traditional retail, primarily in non-branded categories, can be chaotic and inconvenient for the forward-thinking shopper.
Purchasing mattresses and furniture, for example, requires retailer visits, local retailer validation, uncertain logistics and costs. These are high-value purchases that require a pleasant shopping experience and quality assurance to ensure customer satisfaction.
Building on this need, D2Cs are embracing immersive shopping experiences, virtual product launches, and amplifying customer touchpoints throughout the purchase funnel. Sleepyhead pioneered the innovative 100-night trial concept where customers have the opportunity to try and test the mattress for 100 nights and return it if it doesn't work for them. This comes as a welcome change from the unpleasant and incomplete retail experience of sitting on a mattress for 10 minutes and committing to it.
Product information, discovery, and shopping have been simplified and engaging with an improved user interface and customer-centric information. D2C brands also offer warranty and reliable customer service to ensure that the shopping experience is as enjoyable as the product.
Another critical element of online shopping that D2C brands are able to get right is price. Logistics and packaging in D2C sees a lot of innovation and this price advantage is then passed on to customers.
Furniture is sent in easy-to-assemble boxes, mattresses are rolled-packed, home delivery and assembly services are provided, all while ensuring an attractive and reasonable price for the young customer.
India continues to see a boom in D2C players as their products are designed keeping customer needs at the center and solving all their pain points. Several brands are now turning to the online-only channel and offering better products to the public.
END OF ARTICLE
"Dazed" System: As the bulldozers roll, the upper courts look almost dazed. They have to answer

As India bustles about burning trains and buses as part of an army recruiting scheme, China quietly rolls out a new aircraft carrier that wows the west

Modi and BJP at a crossroads: After Nupur, tensions between the party's grassroots wish list and GoI's political agenda are more acute

Baptism of fire: the army pension needs to be pruned. But Agnipath protests show future soldier anxiety needs better answers

India needs Agnipath, not pensionpath

The bulldozers only stop with a reprieve: in Prayagraj and elsewhere, demolitions without due process are illegal. The courts must intervene forcefully

Murmu & BJP underlings: It's not the Adivasi vote, which the BJP is already getting, but the party's broader political discourse around the marginalized that explains its choice of presidential candidate

English-Vinglish, Hindi-Shindi: India does not need a national language. Also, Hindi is growing and English is no longer elitist

To be truly presidential: 21st century India needs a president who will be the guardian of the conscience of democracy

Burning Question: Why is it so easy to burn trains? Because the RPF is effective, local police coordination is lacking