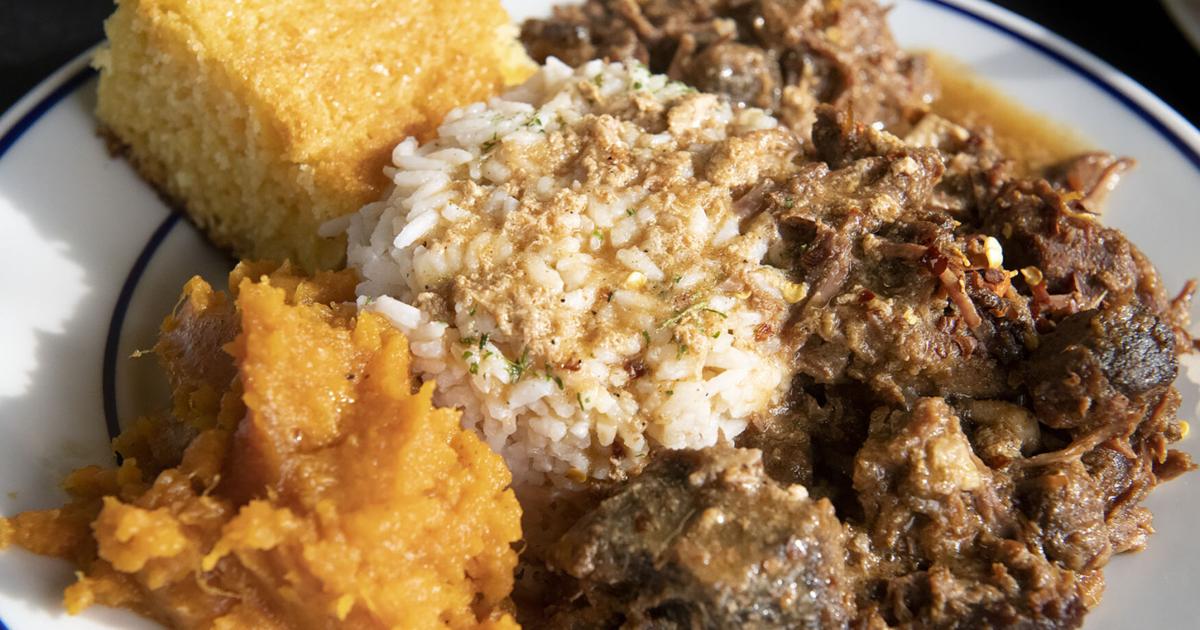 Dining Out: Nostalgic Pangs Resurface After A Taste of Louisiana | To eat
JEFF KORBELIK for Lincoln Journal star

The okra from Taste of Louisiana brought back fond memories. Good food has a way of doing it.
Before the Chicken and Shrimp Okra I enjoyed at Pokey Black's restaurant on the corner of First Street and Cornhusker Highway, the best okra I had eaten was at CrawDaddy's, a restaurant owned and operated by the late George Landolt in the Seventh and O streets from 2000-2006. So impressed with Landolt's okra, I shared the recipe with him on a podcast I hosted in 2007 (you can still find the recipe online).
I also had a soft spot for the late Dr. John Walker's okra. Walker, a longtime Lincoln musician and university philosophy professor, hosted an annual jam session featuring great music and his delicious okra and shoemaker. It was a feast for the ears and the taste buds.
The okra I ate last week at Taste of Louisiana was on par with these, a wonderful brown stew filled with andouille sausage, dark meat chicken and enough Cajun spices to whip up sweat drops. on my forehead. It is something that should be tried.
Black, from Lake Charles, Louisiana, opened Taste of Louisiana in June 2020 after seeing a shortage of Cajun cuisine in Lincoln. Black has cooked his whole life and wanted to share his passion. Many of his dishes are family recipes with his "turn on them," he said.
Black is not only a restaurateur, but also a humanitarian. It regularly opens its doors to the Lincoln homeless community.