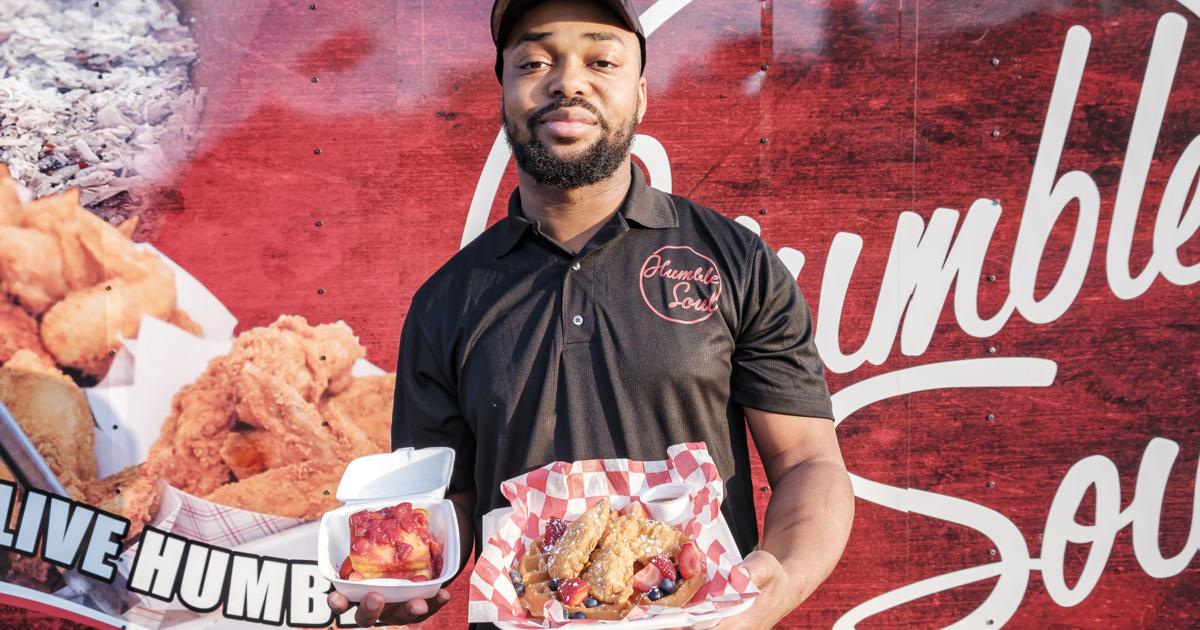 Chef Humble Soul named Young Professional of the Year | Business
His company, Humble Soul, offers authentic North Carolina-style barbecues, macaroni and cheese, collard greens, beans, cornbread and sweet potato pie – "good food from the soul of the South, "as Greene said.
"Our menu features dishes assembled from the freshest ingredients, which are sure to bring a bold and inspiring flavor into your life," the company website states.
Greene and his wife, Kristen Greene, a pediatrician at UVA Health in Culpeper, moved to the area in 2020. Their first child, a son, was born in April.
"We met at a catering event I had in North Carolina," Greene said of his wife. "A friend invited her over and we had a chat. Six months later, we were engaged.
He is originally from Greenville, NC
Greene graduated from the Art Institute in Virginia Beach with a culinary arts degree and worked for two leading country clubs in North Carolina, he said.
Over the past year, he has managed catering events at a steady pace, serving mostly between 50 and 100 people, but sometimes up to 200: weddings, birthdays, baby showers, and year-end parties. He served a barbecue at Cedar Mountain Farm during Culpeper's recent Harvest Days Farm Tour.