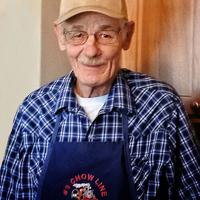 Charles Steven "Steve" Forseth | State
1,734 days of unbearable mourning ended on February 2, 2022 for Charles Steven "Steve" Forseth (76) who died of a broken heart.
Steve's wife, Karen, predeceased him on May 5, 2017, and each day thereafter Steve faced grief few know and now that loneliness has given way to the peace of God and that the well-deserved final rest is his.
Many friends and family members where they lived on the Fairfield bench remember Steve's generosity, creativity, gentleness and perseverance in the task at hand. His love of country was evident in his service in the Air National Guard.
His sisters, Clairice Brady and Judy Loss remember Steve's uncommon selflessness and tenderness. Steve's brother, Orville, is married to Karen's sister, Caroline, so the children are double cousins ​​with a reverence for Steve and childhood memories of adventures, misadventures and yes, a bit of mischief in the mix.
Karen was a twin sister of Kathy Hammer (Bob) of Seattle and the two families spent many years of dating together.
Growing up on a farm and ranch, Steve pursued the same. Steve bought an acreage next to his father's farm to support his family with crops, cattle and sheep. In the early 1980s, his son brought home five sheep from the Columbia Show and Sale in Lewistown, MT, which he had attended with his uncle Orville. Steve was less impressed as the sheep were unloaded from a trailer in the corrals. This however started his sheep business where he continued to have a flock of around 200 head.
Steve had a level of common sense very rare today. He could build and fix anything and his workshop always had a project going. He helped neighbors fix equipment and took on big construction projects like the big trailer barbecue he took all over Montana. The barbecue was modeled after a steam locomotive and he named it Number 9 Chow Line. He and Karen, often accompanied by children and cousins, provided full catering and fed up to 1,000 people. Steve and Karen also built a lemonade stand to accompany his catering at the annual Augusta Rodeo where his granddaughter Treyann, grandniece Arielle and later granddaughter Samantha sold lemonade. It was a great entrepreneurial experience for all three children, which made Steve beam with pride. He also built a log splitter and an attached log elevator that could spit out a mountain of firewood and the elevating part of the machine could even feed the split wood into a truck for transport. His son-in-law Rob and Steve decided they needed to roll up a bunch of old barbed wire, so they built a roll for the front of their skid steer loader and got to work. They also rebuilt an old logging truck into a hay hauler.
He drove the school bus to Golden Ridge School, located west of Fairfield, for 30 years. As a bus driver, there were times when Steve had to correct the behavior of children riding the bus. A former student shared a story where she had some sort of disagreement with another student. The result was a moment of revenge that left the second child screaming as if she was dying and the first student received a very harsh reprimand and then had to write 100 sentences explaining why it was not allowed to throw a loogie at the people. She wrote down the sentences and gave them to Steve. Years later, that same girl's nephew was a student at the same school. Steve still had the phrases pinned to a small cork board at the front of the bus."
Steve loved music, and Johnny Horton's music was one of his favorites… Comanche the Brave Horse, North of Alaska, Battle of New Orleans, etc., and he was spinning records for the children all afternoon. Then he would ask questions about the meaning of the lyrics.
Steve is survived by his son, Stacey (Barbie) Forseth of Great Falls and daughter Amie (Rob) Wieder of Augusta, his siblings, Clairice Brady of Hamilton, Orville (Caroline) Forseth of Fairfield, Judy Loss of Great Falls, Jim (Cindy) Forseth of Fairfield, grandchildren Taylor Talkington of Great Falls, Samantha Talkington of Casa Grande, AZ; Riley, Wyatt, Justin and Korey Wieder of Augusta, and Treyann (Robert) Lowry of Great Falls, who blessed Steve with a great-grandson, Colt, whom he loved dearly, as well as many nieces and nephews and their children and grandchildren. He is predeceased by the love of his life Karen, his parents Oliver and Lucille Forseth and his brothers-in-law Keith Loss and Dale Brady.
Funeral services will be Saturday, February 19 at the Fairfield Community Hall at 11:00 a.m.
In lieu of flowers, donations in Steve's name may be made to the FFA or 4-H.
Condolences can be left online at www.gorderjensenfuneralhome.com