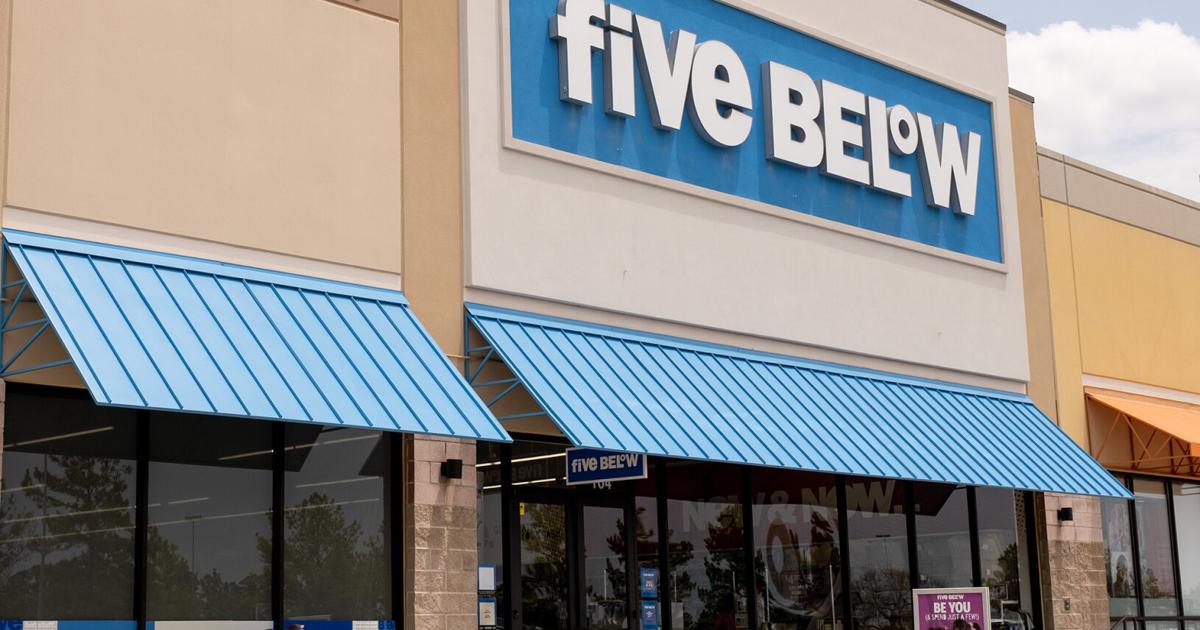 Business Beat: Five Below opens in Longview | business beat
A new store offering low-priced merchandise is now open at Longview Towne Crossing, 3096 N. Eastman Road, Suite 104.
Five Below describes itself as a "high-growth, leading retailer for tweens, teens and beyond."
Much of the merchandise is under $5. The local store manager said they don't yet have an "beyond section" with additional merchandise over $5.
"We know life is so much better when you're free to 'let go and have fun' in an incredible experience filled with limitless possibilities, making it easy to say 'YES!' "to the latest and coolest stuff in eight awesome worlds of Five Below: Tech, Create, Play, Candy, Room, Style, Party, New & Now," reads the information on the company's website.
Five Below was founded in 2002 in Philadelphia and today has more than 1,100 stores.
Hours are 10 a.m. to 9 p.m. Monday through Saturday and 10 a.m. to 7 p.m. Sunday.
Bank expands to Longview
The First National Bank of East Texas opened its doors this month in Longview.
The bank, headquartered in Gilmer, opened its new branch at 1609 W. Loop 281, across from the Northwest Village mall and directly across Village Drive from Stanton Optical.
"We look forward to meeting the personal and business banking needs of our new Longview customers and are committed to earning their trust." said Danny Weems, president and CEO of First National Bank of East Texas. "We are also excited to provide additional convenience to our many existing customers in East Texas with the new location."
Lobby hours are 9 a.m. to 4 p.m. Monday through Thursday and 9 a.m. to 5 p.m. Friday. Hours of operation will be 8 a.m. to 6 p.m. Monday through Friday and 8 a.m. to noon on Saturday. The branch will also have an ATM available 24/7 all year round.
The new Longview bank branch joins First National Bank's branch network in East Texas, including Big Sandy, Diana, Emory, Gilmer, Lake Fork, Mineola, Mount Vernon, Ore City, Pittsburgh and Quitman.
The First National Bank of East Texas was founded in 1900.
New pastry
Jodi Bell's custom cake business has moved from her home kitchen to a new location at 807 N. High St. in Longview.
Bell started Sweet Creations by Jodi about 11 years ago, making her custom cakes from her home kitchen.
"I was so busy that I hadn't been able to keep up with the number of orders for nine years," Bell said, and she baked 30 to 40 special cakes every weekend.
Bell's talents did not grow in formal culinary school, but she has always worked in the restaurant industry, primarily in the Longview area. When she moved to Colorado for seven years, she ran an "upscale specialty catering business" where she worked with well-known "amazing" chefs. They taught her a lot, she says.
She was later living in Marshall when she got custody of her grandson. That's when she started "playing with cakes".
"It just took off and took on a life of its own," Bell said, but having a permanent business location has always been a dream of hers.
She will continue to offer her personalized cakes in her new location on the High Street, but she is also adding to her offerings. Its bakery cases will be filled every day with ready-to-go cakes. It will also offer lunch boxes and "pasture boxes" filled with, for example, cold cuts, cheese, fine cheese spreads, fruits and vegetables and pickled vegetables.
Bell will also offer catering from its new location.
And Bell is no longer alone in her kitchen. She already has five people working with her, and she expects to eventually have six to ten employees.
Sweet Creations Cake and Catering Co. marked its soft opening last week and will be fully stocked next week. Hours are 9 a.m. to 7 p.m. Tuesday Saturday.
Dragon's Nest Movements
The Dragon's Nest celebrated its opening at its new location earlier this month at 302 E. Main St. in downtown Kilgore.
The store, which is similar to Three Suns Unlimited on Gilmer Road in Longview, offers comics, cards such as Pokemon, board games and role-playing games, as well as games and events areas.
The hours are from noon to 9 p.m. on Monday, from 11 a.m. to 10 p.m. from Tuesday to Thursday, from 11 a.m. to 11 p.m. on Friday and Saturday and from 2 p.m. to 10 p.m. Sunday.