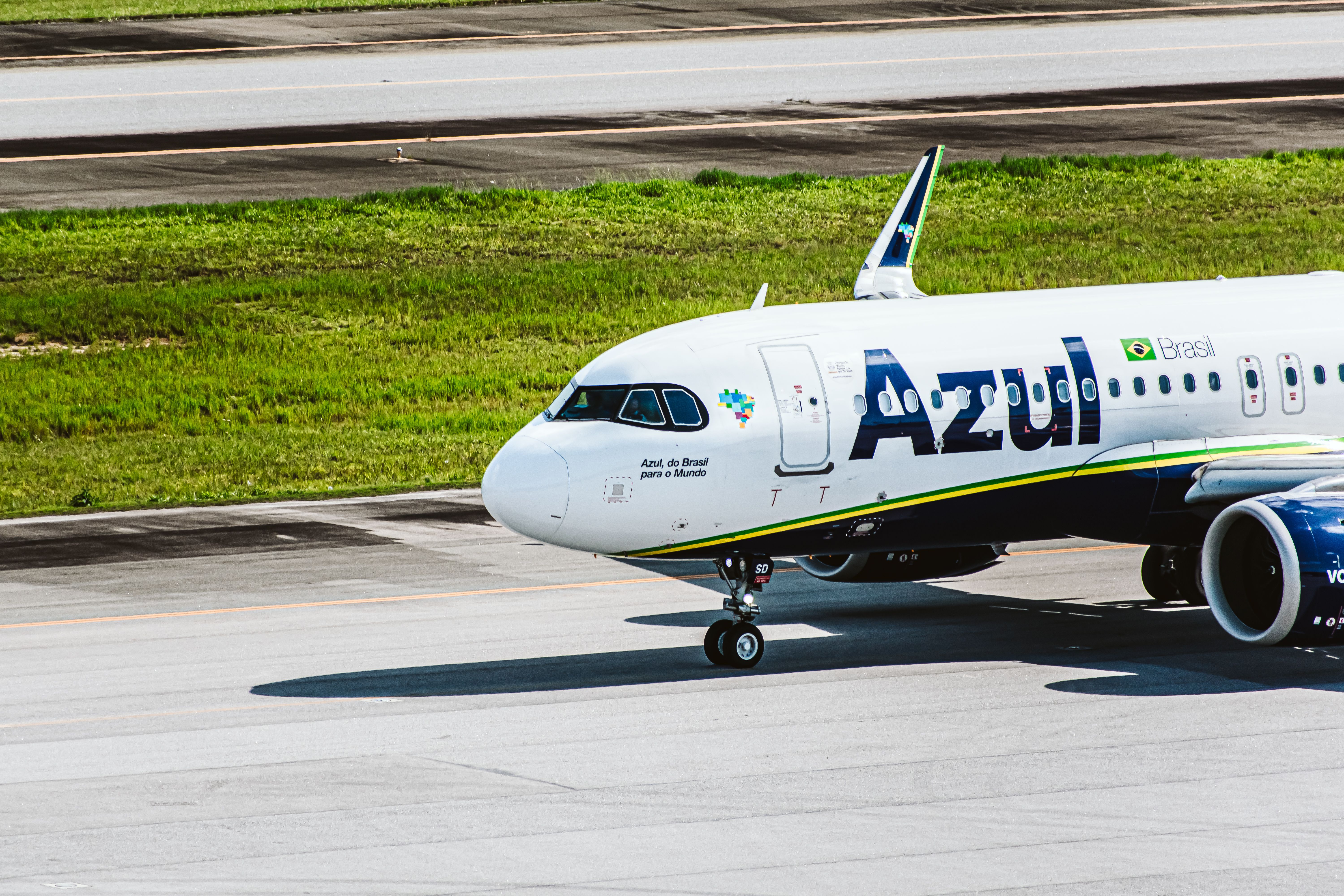 Brazil allows return of catering service on domestic flights
The Brazilian Health Regulatory Agency (Anvisa, in Portuguese) has relaxed the health measures to be adopted at airports and planes, allowing the return of on-board service on flights.
Travel restrictions eased
After more than two years of strict travel restrictions due to the COVID-19 pandemic, Brazil is seeking to ease some health measures. This will have a direct impact on passenger experience on flights across the country, and Azul, GOL and LATAM should be very happy.
On Thursday, Anvisa approved the modification of resolution 456/2020, allowing the return of on-board service on commercial flights, from May 22.
Nevertheless, Anvisa still recommends that in-flight services be kept as short as possible so as not to significantly affect the use of face masks by travellers.
Alex Campos, the head of Anvisa, said:
"The measures must be progressive; risks must be continually assessed and weighed. The layers of protection aim to allow the monitoring of the benefits brought by the new measures put in place and the possible associated risks.
Following Anvisa's announcement, LATAM Brasil released a statement celebrating the decision to release in-flight service. LATAM added that it will soon communicate more details on the resumption of this service on all its flights. Currently, LATAM operates around 3,870 flights from Brazil, 96% of which are domestic services, according to data provided by Cirium.
The fine print
Despite the easing of restrictions, Anvisa's amendment still maintains a high degree of measures to prevent contagion in confined spaces.
The most significant restriction that will be maintained is the use of face masks. Unlike other countries (eg the United States), passengers on Brazilian flights will be required to use a mask, except at specific times, such as when eating.
Discover more aviation news here.
Anvisa recommends that all solid waste generated by in-flight service be collected as soon as possible. Crews must pay particular attention to objects that may come into direct or indirect contact with the passenger's mouth, such as cups, plates, forks, etc.
Anvisa has also removed the restriction to perform aircraft cleaning and disinfection procedures only when the aircraft is empty. Now, these procedures can take place during passenger disembarkation.
Aircraft landing must also be done in rows. This measure aims to reduce agglomerations in the corridors.
Brazilian airlines will be able to offer onboard service after a two-year hiatus. Photo: Lukas Souza | single flight
The resumption of Brazilian aviation
This year has been good so far for Brazilian airlines. They were able to post a high number of passengers despite the waves of COVID-19 and travel restrictions. Azul and GOL even posted net profits in their first quarter financial results.
According to data provided by Brazil's National Civil Aviation Agency, the country welcomed 22.5 million passengers between January and March. LATAM carried 7.03 million passengers holding a market share of 31.19%, followed by GOL with 6.7 million passengers (29.79%) and Azul with 6.27 million (27.82%).
Compared to 2019 levels, the Brazilian aviation industry has recovered 73.5% of its pre-pandemic traffic levels. Nevertheless, the domestic recovery was more robust than internationally. Domestically, Brazil welcomed 19.5 million travelers, recovering 81.2% of pre-pandemic traffic levels.
Are you satisfied with the return of in-flight service on commercial flights in Brazil? Let us know in the comments below.
Source: Papo de Aeroporto.
Carbon negative? Saudia offsets more carbon than that generated by a flight
Read more
About the Author